Financing
CaliforniaFirst
Financing
Upgrade to energy efficient windows and doors for less

No FICO
No FICO requirements -
your credit rating does not
impact your ability to qualify.

Lower Fixed Rates
Fixed interest rates -
payment remains the same
for the life of your financing.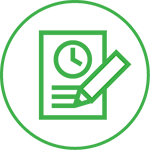 Longer Terms
Flexible repayment terms -
up to 30 years
for some projects.
Let's compare the details of some common home improvement financing options.